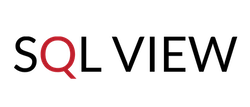 "Wherever you are – be all there."
Evangelist Jim Elliot
Make it your career ambition to find joy in work. To find the spot where you can use your gifts & talent to the fullest.  And remember to focus with no double-mindedness. 
About SQL View
Exploring Uncharted Grounds
Then and again
With gratitude, we thank our staff and customers who made this recognition possible: 2018 APAC Top 25 Gov & Public Sector Technology Provider.

Incidentally 2018 marks the 25th year of SQL View serving the Singapore Gov and Public sector.

It has always been in SQL View's DNA to go the uncharted grounds.

KRIS Document Management System, our Flag Ship product is a Christopher Columbus kind of product. At a time where electronic document are not even admissible in court of law, the ability to handle electronic document was already built into it. Subsequently we became one of the first to be able to digitally sign our documents to ensure authenticity when the court of law is ready to recognise electronic documents.

These and many more innovations secured Sqlview to be the first company in Singapore that was granted commercial rights from Government for the good work that we have done.



Sharp, Fast & Innovative
We strive to continue to be

Sharp – Meeting the real needs and pain point of our customers. Doing so with practical and reliable software.
Fast – Fast to react the the needs of our customers. We believe that if we don't serve the need fast, others will.
Innovative – Our software has to be innovative yet simple to give convenience to our customers. Freeing them up for more important work.
SQL View is a Singapore grown software company. We provide Document and Record Management System as well as Facility Management System. We are founded in 1992. 20,000 users & business leaders as well as Singapore government agencies use our software.
Some of Our Clients
Vision
To be Singapore's Most Admired Software Company.
Mission
To Make Enterprises Smarter.
Simplifying the work of people in enterprises. Freeing them to focus on what matters. 
Values
Integrity
Underline all our dealings with partners, clients and with each other.
Excellence
 

e're tenacious about problem-solving – we chip at problems with creativity and iterate our solution until we have our eureka moment.
True learning begins when we share
and fuels us with the diverse knowledge that tap on for innovation to take place. These are our promises to each other, to partners, to clients, and the commitment that cornerstones our relationships.
Executive Team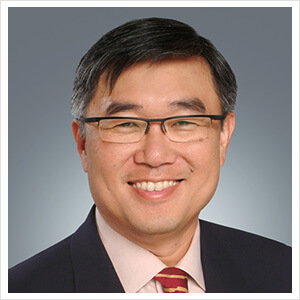 Stephen Lim
CEO
Stephen Lim is a 25 year IT veteran. He started his career with Hewlett-Packard (Sales) Singapore as a System Engineer. In 1987, Stephen left Hewlett-Packard to pursue his passion as an entrepreneur. Stephen's first venture, Netband Technology, earned him recognition from Singapore's National Youth Council in 1993, by conferring him Singapore Youth Award. Stephen was also conferred with Singapore Computer Society's IT Leader Award – Person of the year in 2007. He subsequently founded SQL View in 1992. The fondest milestone of Stephen took place in 1996 when the young company was awarded by the Singapore Ministry of Finance an e-Registry project. This cemented SQL View's path as the leading provider for Record Management System and Document Management System. Stephen holds a Master in Management Science from Imperial College, London University and a BSc in Electronic Engineering from Birmingham University.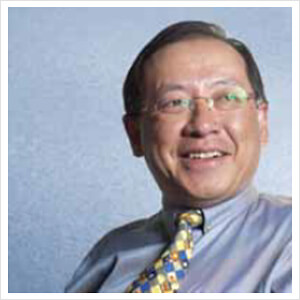 Fong Khai Yin
CTO
Fong Khai Yin is an accomplished and forward thinking IT veteran and inventor. With over 25 years of industry experience, Fong holds 3 US patents and an exceptional leadership and innovation record and business development. Fong was General Manager in Buildfolio Technology from June 2006, after serving as Executive VP of technology and CTO of Singapore Computer System from 1987. SCS was one of Singapore's largest system integrator (SCS merged with NCS in 2009). During the same period, Fong was also CEO of several SCS' subsidiary, including Peridot Health, Mach30 and TX123. Fong graduated from National University of Singapore, BSc Computer Science.
News Room

We are featured on:
Oman Observer
27 April 2015
Singapore's 'Smart Nation' vision showcased at COMEX
Download PDF
Oman Observer
07 April 2014
ITA, IDA hold Joint eGov Seminar.
Download PDF
The Straits Times
23 July 2013
Making it with the help of a brand-name customer
Download PDF
Business Times
1 June 2010
Crossing the Chasm
Download PDF
Business Times
30 May 2006
URA Developing E-Filing System
Download PDF
ComputerWorld Singapore
30 May 2006 – URA Pilots Innovative E-Filing System that Mimics Human Behaviour
Download PDF
LianHe ZaoBao
30 May 2006
KRIS Intelligent Filer
Download PDF
The Straits Times
16 June 2006
URA Testing New AI Filing System
Download PDF
Share page on Facebook
Share page on Google+