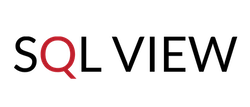 BUILDFOLIO – Enhancing property value through providing great tenants' and guests' experience.
Whether your property is a Mall, Office Complex, a residential condominium or a complex, your properties' value is determined by the tenants and their customer's experience. Your tenants demand their building to provide conducive and functional environment so that they may achieve their business objectives. At the same time, they depend on the efficiency of the building to enhance their company branding and customer's experience with them. Only a well run properties will attract premium tenants and enhance building's value. BUILDFOLIO can help.
Work Order and Asset Management Modules enhance buildings are operating in tip top condition to meet tenant's service requirement. With our hot-line module, facility managers and supervisors can track and response to jobs with automatic escalation when service level is not met. With BUILDFOLIO's mobility capability, technicians and service providers may be assigned work and report status while on the move, thus providing accurate and timely information. Supervisors are thus able to appreciate up to date status of buildings and work from their mobile devices. Records of work may also be recorded using mobile devices' camera, providing prior service and after service picture. BUILFOLIO's Charge Management Module provides billing capability to invoice tenants for services rendered. With our meter reading capability, tenants may be billed for utilities such as electricity or air condition extension when required. BUILDFOLIO may also integrate with customer's Account Payable system via batch transfer of data. BUILDFOLIO also offers Cloud and Hosting Options to meet the diverse geographical and language requirement. Property owners may quickly deploy BUIDLFOLIO in their overseas properties acquired using our hosting options. BUILDFOLIO currently supports English, Thai and Mandarin to meet Asian market requirements.   How BUILDFOLIO can benefit you:
Enhance property value through providing great tenants' and guests' experience.
Better appreciation of state of building and provide vital information for better decisions.
Reduces Building Operating and Maintenance Cost with better information and higher efficiency.
Improve safety and risk management with enforcement of policies, check list and escalation of non-compliance.
Mobility capability allow faster response and early resolution to avoid complications.
KRIS – Running a property business demands for information accuracy, accountability, and real-time data.

When property owners sell a property, it involves a long, tedious information-intensive communication flow, starting from signing a contract to working closely with the architectural firms in finalizing the building structural information, drawings, permits, legal and regulatory requirements KRIS Record Management System and KRIS Document Management System specializes in creating a repository framework to capture all the critical property-related information, and creates an intuitive software platform and ensuring meeting corporate and regulatory compliance that reduces costs and manages risk.   How KRIS can benefit you: 1. Easy discovery and quick retrieval of important documents and email messages when the close of sale is pending. 2. Free up valuable office space with compliant offsite control of your paper documents and drawings etc. 3. Improved access to records

Share page on Facebook

Share page on Google+