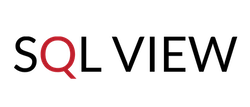 KRIS is the eRM of choice because it is:
a proven eRM solution, widely used by Governments.
 a complete solution that addresses every aspect of records management.
build on an accumulation of best records management practices.
an intelligent system that delivers relevant records to relevant people based on role-based methodology.
a secured system with high-level of authenticity and reliability by incorporating digital signatures and records preservation method.
Other than being a reliable Record Management System, KRIS also serves as a full fledged Document Management System.

Next: KRIS The record Manager >>

Share page on Facebook

Share page on Google+