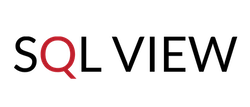 Careers
Sales Development Executive
We are looking for Young Graduates that are passionate, goal getter and loves selling. Experience is optional. About Us We at SQL View is devoted to build great software products to make enterprises smarter. Our products help Governments to be accountable, Enterprises to retain important knowledge, and critical services delivered accurately. We constantly innovate to seek out new applications to improve enterprises effectiveness. Our key products are Record Management System, Document Management System and Facility Management System. We are looking for passionate young professionals to help us deliver our product promises. If you are young or fresh graduates, come talk to us. We are more than keen to talk to you. Job Description The Business Development Executive will report to the VP of Sales and Business Development. You will be leading sales and business development in Government Sector. You will assist in developing "go-to-market" strategies and executes its tactical plans. You will drive growth in revenue and installed bases, working collaboratively with cross-function teams include product & product marketing, digital marketing, operation teams and country leaders, for effective sales and business development plans. You should be highly detail-oriented, driven both in work and play, a strong people person and a passion for creativity and humour. Desired qualities
Passion for excellent,
"Never say die" attitude,
Excellent written and oral communication skills in English,
Able to perform with tight deadlines and changes.
Any sales experience is a plus.
---
Product Engineer (QA)
The Product Engineer is the product and feature expert for the company. He/She gets to be the first to see a product or feature in a real world environment. He/She will determine if the product/features are functional and also ensure that the usability experience for the customer exceeds expectations. The Product Engineer is proactive and will provide the best practices needed for the successful implementation of the product. The Product Engineer has to be able to develop a well-designed test plan and test scenarios.
Responsibilities
Capture and analyze product requirements and specifications for product testing.
Set up and maintain test environments. Work with Peers and Development to find problems with SQL View's products.
Responsible for writing complete test cases, test plans for the product under test.
Manually execute test designs to find defects in features and prioritize them
Perform functional, regression, integration, system and acceptance testing. Communicate test results timely to the Team.
Manage requirement traceability matrix and bug tracking system.
Coordinate with development team to ensure that bugs found are fixed before product release.
Create automated test scripts for regression testing
Ensure accuracy and completeness of product documentation and training material
Communicates significant issues or developments identified during quality assurance activities and provides recommended process improvements to management.
Prepares reports to communicate involvement and results of quality assurance activities
Assist in special product-related issues as needed.
Qualifications / Skills Required:
Bachelor's degree in Computer Sciences, Software Engineering with related industry experience.
Minimum 2 years' experience in Software Testing; including Manual Testing, Stress and Performance Testing, Web-Based Applications Testing, Mobile Applications Testing and Regression Testing, any VMWare.
Working experience/knowledge of SDLC, MSSQL, Oracle, Java Script, .Net Framework , SQL Script (DB Enquiry)Windows/SQL Server, Web Services
Possess strong desire for quality, and an attention to detail.
Proficiency in QA processes and standards, product life cycle methodologies, change process, testing tools such as Agile Framework, Scrum and etc.
Stress/Performance test experience is a strong plus.
Working experience and/or knowledge of QA automation processes and tools such as Selenium and etc. is an advantage.
Experience in testing web-based and mobile-based software is strongly preferred.
The candidate must be a team player who is positive and able to work seamlessly with other colleagues.
---
Technical Consultant (Professional Services Group)
The Professional Services Group provides premier support and field services to our customers and partners for our solutions and related technologies. The Technical Consultant candidate is a dynamic professional looking to excel in a challenging position.
Primary Responsibilities:
All technical implementation activities from pre-sales activities, post-sale deployment through support transition for Professional Services (PSO) engagements.
Be direct point of technical contact to provide high quality support to our customers and partners and customers.
Be part of Support Helpdesk to work on issues coming via phone, chat or email from our partner's and customer's engineers.
Be part of Managed Services team to perform proactive support, MACs and monitoring of customer production environments.
Participate in after hours support coverage roster.
Conduct classroom training for system administrators and end-users
Self-responsible for staying abreast of current technologies, industry trends and develop advanced expertise in one of the subject matters (Facility Management, eRecords Management, DBs or Programming, etc)
Other ad-hoc duties
Qualifications/Skills Required:
Bachelor's degree in Computer Sciences, Software Engineering or Diploma in Computer Sciences with industry experience
Strong knowledge and at least 6 months hands-on experience with installation, troubleshooting, administration and support of Microsoft servers based applications (including AD, DNS, DHCP, windows scripting), database servers (either SQL 2005/2008 or Oracle)
Fluent in English (verbal & written)
Advanced Diagnostician, able to do advance troubleshooting that spans multiple subsystems.
Able to multi-task, including successfully working simultaneous projects/issues.
Able handle pressure and work long hours under critical situations.
Good customer service and communication skills.
Candidates with these additional qualifications, skills will be given higher preference;
Experience with development or software debugging/support using .Net technologies, DB scripting, PHP, .NET, Java
Deployment, administration and troubleshooting of Apache JBoss server
Deployment, administration and troubleshooting of Solaris server
Apache JBoss Application Server Deployment and configuration
Solaris
---
Application
Candidates must be in Singapore at time of interview. Please email your CV and resume with the following details to career@sqlview.com
Current salary
Expected salary
Reason for leaving current job
Required notice period