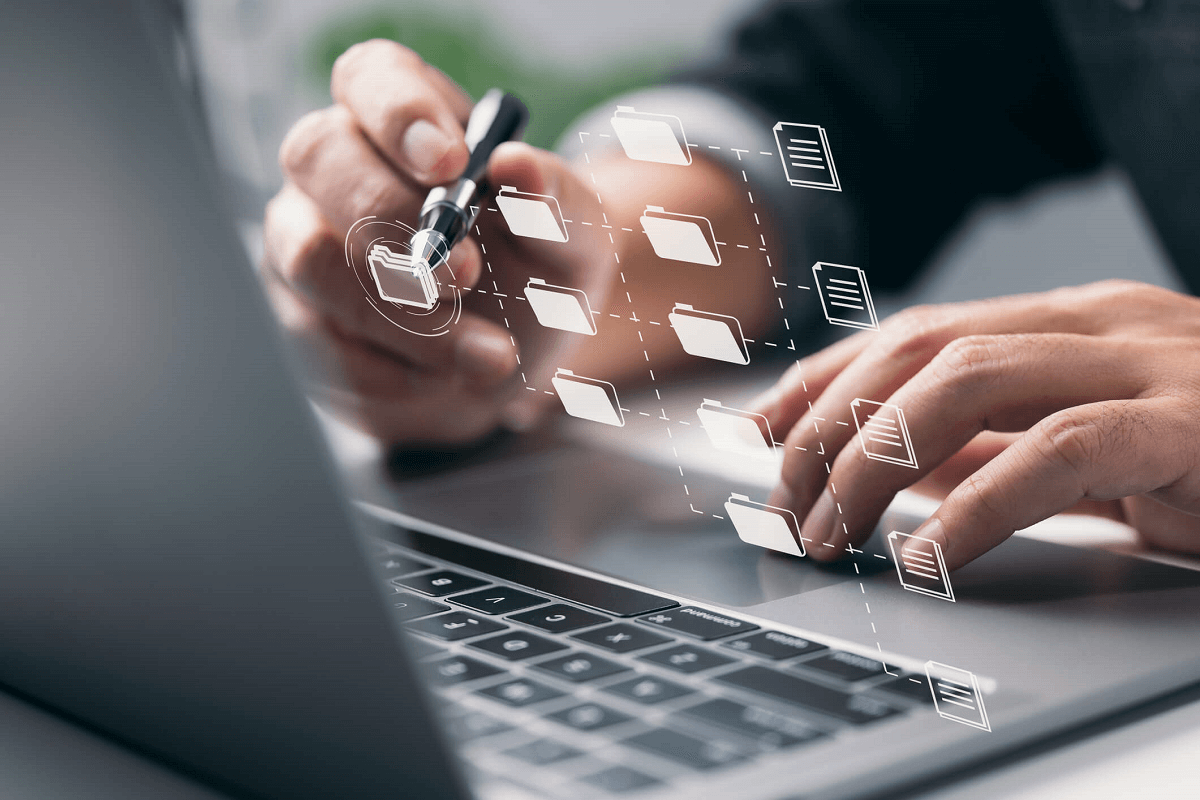 4 Common Risk Factors for HR Data Security
IT departments are no longer the only ones with a strong interest in technology. Every employee is using technology to some extent, and this trend will only continue. And when it comes to HR data security and privacy, human resources play a crucial role in helping manage and train this rapidly evolving workforce. While hackers and cybercriminals are responsible for many data breaches worldwide, there are specific factors that can pose a serious issue to HR data security if not proactively managed. The impact of COVID-19 and the acceleration of digital transformation has changed the dynamics and landscape of office working. Many organizations had to scale remote workers at a previously unheard-of rate and intensity while ensuring security and there are bad actors eager to take advantage of vulnerabilities that may occur with a relocated workforce.
Even if the data is safe from cyberattacks and hacks, failing to comply with local regulations poses a danger (and multi-national operations may have to consider different and even conflicting laws). Beyond simple data loss or theft, there is also the possibility that, when information is lost, the employee whose data it may start legal action. The company has a duty of care to protect employee privacy, which includes the protection of HR data in a document management system (DMS). Technology alone cannot address every cybersecurity issue. Many individuals are working remotely and from home for the first time in today's workplace. For a lot of people, the fundamentals of cybersecurity hygiene may not be second nature. It is critical to invest time in cybersecurity training for hybrid and remote workers. Companies need it more than ever.
One of the key lessons for HR professionals is to always be ready for anything and everything, and it starts with knowing the top HR data security risks.
1. Remote Work
It is challenging to guarantee the confidentiality and privacy of private employee records when an employee works outside the office. For instance, an HR executive might work from a coffee shop using public Wi-Fi. Expert hackers know how to use unsecured networks to gain access to devices, so it is imperative for HR to follow secure practices when it comes to managing employee and other sensitive data in a remote setting. Employees anticipate that in the future, remote and hybrid working will be available more regularly – if not become the norm. So, as more employees use their homes and other public environments to access work systems, especially HR data, security concerns increase.
2. Mobile Devices
Organizations implementing BYOD (bring-your-own-device) policies are dealing with more security concerns as the tidal wave of mobile use penetrates the work environment. Security of information that is remotely downloaded or uploaded is always an issue, but it is especially sensitive when that information could include payroll and benefits information. While the type of user devices will differ, the security policies and processes should not. Strong security procedures can help in lowering risks. Employers can add crucial security measures to mobile devices that employees use for work through mobile device management. Businesses that allow employees to bring their own devices into the workplace are more likely to use security procedures and tools like multi-factor authentication and remote wiping to keep data safe from hackers.
3. Human Error
Employees not adhering to general cybersecurity best practices, which could endanger data across the firm, can put HR at risk for security breaches just like other departments. The HR team is well-positioned to help prevent this, though, as they frequently communicate with employees, so the messages from HR can include more awareness about data security and privacy. As vital as it is to concentrate on dangers from the outside environment, it is as crucial to examine how employees use internal systems and software. An illustration would be accidentally emailing private information to the incorrect email addresses. A significant problem could arise from misdirected emails. Human mistake, whether inadvertently, carelessly, or purposefully, is the cause of most data breaches.
4. HR Point Solutions
Having separate systems that handle payroll and HR data, as well as the laptops and other mobile devices, including the phones and tablets of HR workers. Any vulnerabilities in the users' passwords, and the program and device security present risks to the organization. The proliferation of point solutions has been one of the main issues facing cybersecurity teams in recent years. Some businesses have dozens, if not hundreds, of single products that are used to address one specific business function. With the move to platform-based solutions, organizations have more access to adaptable tools that allows creating unique workflows and automated systems to replace paper-based procedures or monotonous jobs.
Building a Secure Foundation
KRIS HR Document Management System is an integrated platform solution to ease the burden of HR data security. It is designed for office-based and remote teams to collaborate efficiently while ensuring top security methods are in place. Companies are being forced to adapt to the modern security issues posed by the rapid growth of the remote workforce. This entails moving to an integrated, end-to-end, automated, cloud-based, centrally managed security strategy.
Protecting employee data is crucial for every company, especially when key employees possess crucial information about business operations at various levels of the organizational hierarchy. If such data is lost to hostile attacks, it could be made available to hackers who could use it for extortion and other fraudulent actions.
Find out how a HR Document Management System can simplify your everyday HR processes.