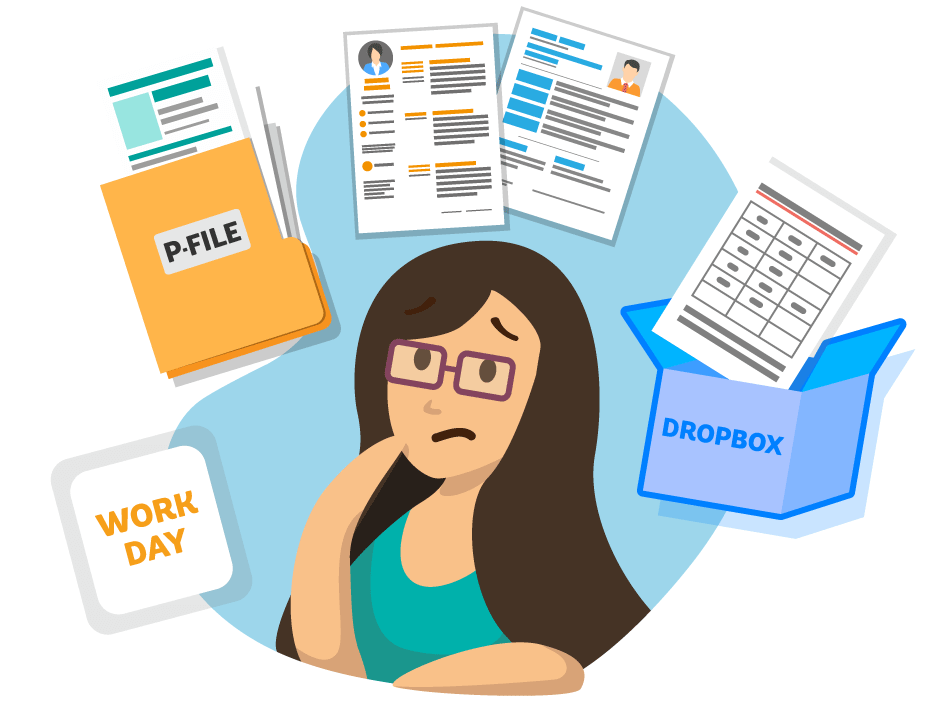 Pains of the HR Department
The simple everyday task of information retrieval becomes a grueling one when documents are stored in different platforms. Training Records & P-files in physical workspaces, Performance Letters in Dropbox and other HR records in Workday.
The HR team needs a single automated archival system that allows instant access to every document within one platform.