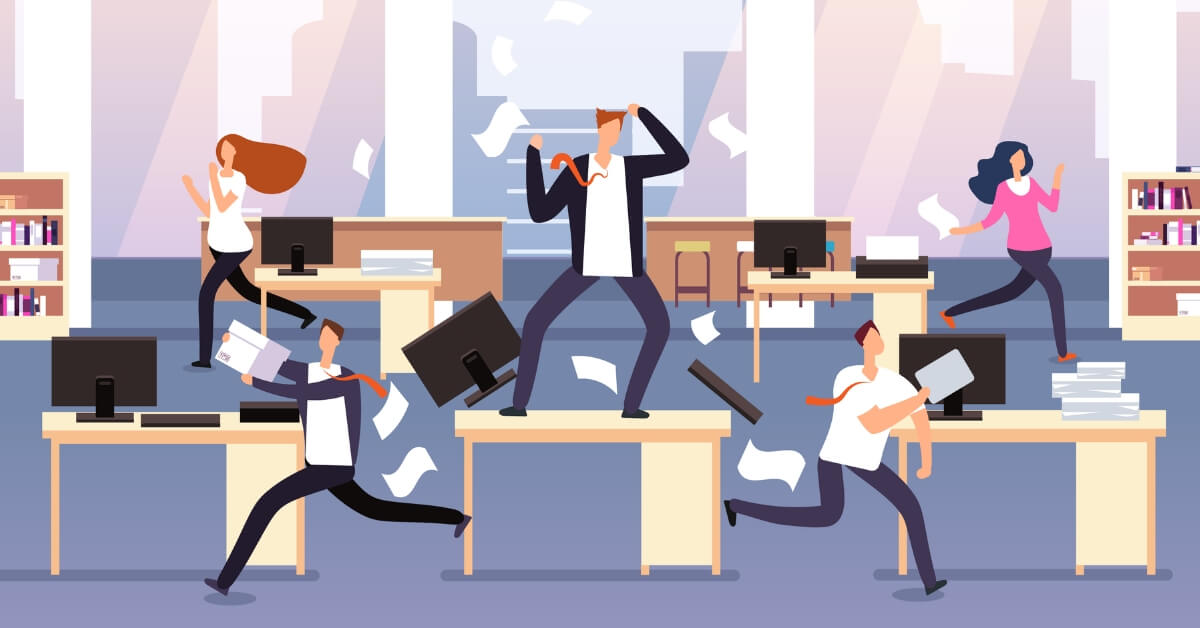 Automation with Digital Forms Promotes Governance
Digital Transformation Recap
Digital Transformation is the process whereby a company changes it Business Activity, Model and Competencies in order to leverage on new technology that has became available. (Do follow this link to find out about the differences between Digitization, Digitalization and Digital Transformation.)
A quick example of Digital Transformation would be how Digital Marketers tracks conversion in physical stores influenced by online marketing campaign. Platforms such as Facebook and Google are now able to track the behaviour of users who has seen an ad on their platform and then physically visit a store, generating footfall or sale. This is done through Geo Location technologies made possible by smartphones. The prospect do not have to make a purchase or redeem a promotion to be tracked. This has changed how marketers approached marketing and also the allocation of marketing budgets.
Standard Operating Procedures (SOP)
One of the cornerstone that keeps companies running and accountable are the Standard Operating Procedures (SOP). SOP (s) are good. They are there so organizations can move forward with each audit process. It ensures continued confidence of customers and investors. SOP often comes in the form of process flow charts, checklist and milestones guarded by relevant approving higher up authorites. These SOP(s) are the building blocks of Corporate Governance in a company.
A common example of asset purchase in organizations
An executive wants to purchase an asset for a company. He/she has to
Based on the estimate purchase price find out if 3 quotes will do; Or a Call For Tender process is needed.
Based on the estimated purchase price he/she has to know how many levels of authority to clear. Is it at the Directors level or VP levels.
Write out the proper justifications answering all the key questions and to include a concise & accurate background of previous decisions and purchases made (That will assist to support the current decision).
These are good. They are proper checks and approvals in place to ensure proper governance and accountability. However it requires much training on the process flow and protocol, where the executive has to know which steps to take depending on the situation.
Transformation: Baking this into a Document Management System to simplify & reduce chance of error
With Digital Transformation, we look to set this up in a Document Management System that supports forms and workflow:
A portal for a new & clueless executive to click and start the whole purchase process.  The system then guides and streams the executive to the next steps based on the purchase quantum inputed: To find 3 quotes and upload them to the system or is a Call For Tender needed? (If needed, the module to handle the Tender process and vendor submissions can be activated)
Digital forms that requires only the essential information with real-time checks on timelines, amount, approved vendors can be presented to the executive. Required fields has to be filled in before the executive is allowed to the next step.
History search within a click to help the executive recall his last request or to find out about the prior engagements completed by predecessors.
Help and explanation pop ups littered around the form in simple English to guide and give context to the user. Sharing with the user the objective of the field, why it is needed.
Completed forms are submitted and routed automatically to the pre-set approving officer. It can one person or many on the same level. Once this level is cleared itwill automatically be routed to the next level. (E.g Forms are routed to Directors once Team Leaders have approved them). Approving parties can also easily search for details of previous contracts or approval request.
If its disapproved, comments can be given and the executive can rework it and submit it to the process again.
At a glance status to see why the approval form is stuck at.
Automated email prompts by the system to ensure that the forms are not forgotten when ever an action is needed.
At the end of the approval process, all the completed forms are recorded and kept automatically in the Record Management System for future reference and audit.
All these allows for
Transparency
Traceability
Convenience, collaboration & productivity
Reduction of confusion
Better decision making
Reduction in cost and conduct risk.
Scalability to the different company sizes and country of implementations.
So staff can focus on Value Creation for customers, shareholder and themselves.
Digital Transformation Series
The above article is part of the Digital Transformation Singapore Series by SQL View. We hope we have helped. Do browse the articles arranged in a step by step sequence to bring Singapore companies through the initial steps of digital transformation.